ResFrac is used by 35+ leading E&P companies
Built on science-based decision-making
Operators are engaged in a process of continuous improvement – with a relentless focus on maximizing free cash flow. We apply cutting-edge technology and a rigorous workflow to accelerate the improvement cycle.
A highly regarded colleague once said: "We reserve the right to get smarter." Our commitment is to embody this spirit to the best of our ability – whether that means continually evolving our software and implementing the latest findings from academia and literature, or approaching a collaboration with scientific curiosity and excitement.
Recent projects such as HFTS1, HFTS2, the ConocoPhillips core-through in the Eagle Ford, and MSEEL have transformed the industry's understanding of shale fracturing, challenging conventional wisdom and unlocking new opportunities. Downhole data collection has never been better. Fiber in injection and offset wells, downhole imaging, sealed pressure monitoring, pressure observation wells, among many others, are giving us an unprecedented look at subsurface processes in shale. By working with a diversity of companies across all major shale plays, we've built a broad perspective and understand the commonalities and differences. This deep understanding – rooted in the groundbreaking work happening in the industry – enables subsurface engineering to be performed more accurately and drive more value than ever before.
ResFrac is used by 35+ leading E&P companies
Operators of all sizes across the globe choose ResFrac for modeling. We are being used in every major shale play across North and South America.
hours of simulation usage per year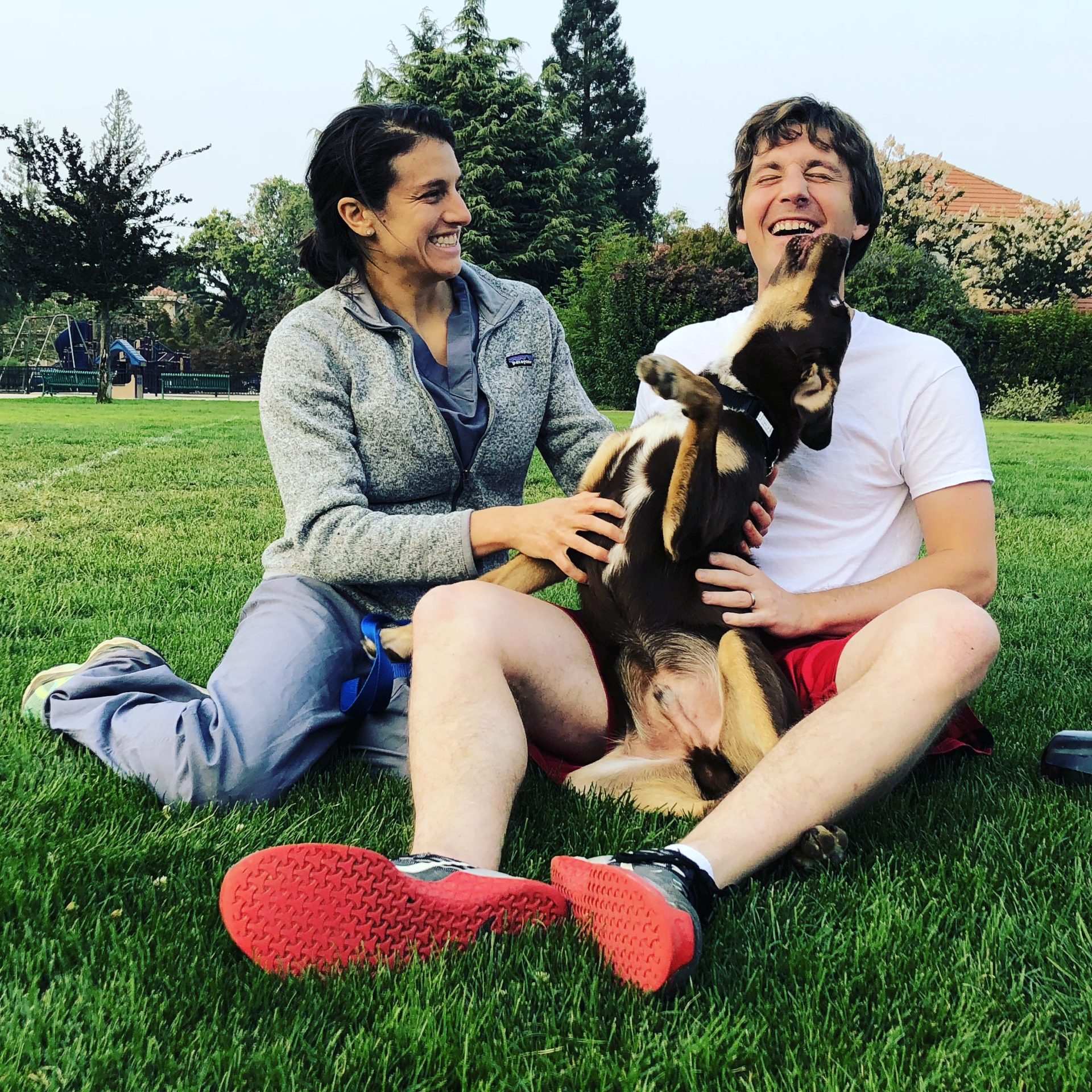 Co-Founder and Chief Executive Officer

ResFrac is backed by the Altira Group. With more than 20 years of experience in supporting entrepreneurs, Altira provides venture capital funding for next generation technology companies that meet the complex challenges of today's oil and gas industry.
A recent Bakken project demonstrates our ability to describe the physics of complex parent/child interactions.
A recent Midland Basin project shows how fiber optic and interference tests can be used to calibrate the model, yielding high confidence optimization decisions.
Recent content from the ResFrac blog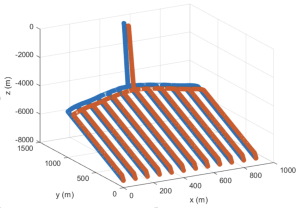 This is the most exciting time in my lifetime for geothermal. There are many, many innovative things happening. To name a few – promising new approaches to Enhanced Geothermal Systems, geothermal projects in sedimentary and lower enthalpy formations, new approaches for geothermal exploration, lithium extraction from produced brines, geothermal energy storage, integrations with CO2 storage and capture, and new technologies for producing energy from hot water that is coproduced with oil and gas. However, this post is about a concept about which I remain skeptical – deep closed-loop heat exchangers (McClure, 2021). These designs are sometimes called 'Advanced Geothermal Systems,' AGS (Malek et al., 2022).
Read more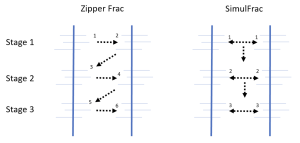 Simulfrac's are growing in popularity (see 2021 JPT article for when the trend was just gaining momentum). The idea is that one pumping crew can treat two wells simultaneously versus one well at a time. As such, a frac crew may zipper four wells at a time versus two. At ResFrac we are seeing an increase in simulfrac interest across our consulting and license customers. Simulfrac'ing wells within the ResFrac software is simple to set up without any complicated modifications – so this makes ResFrac an ideal platform to investigate the effects of simulfracs.
Read more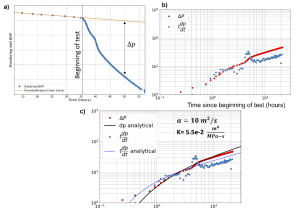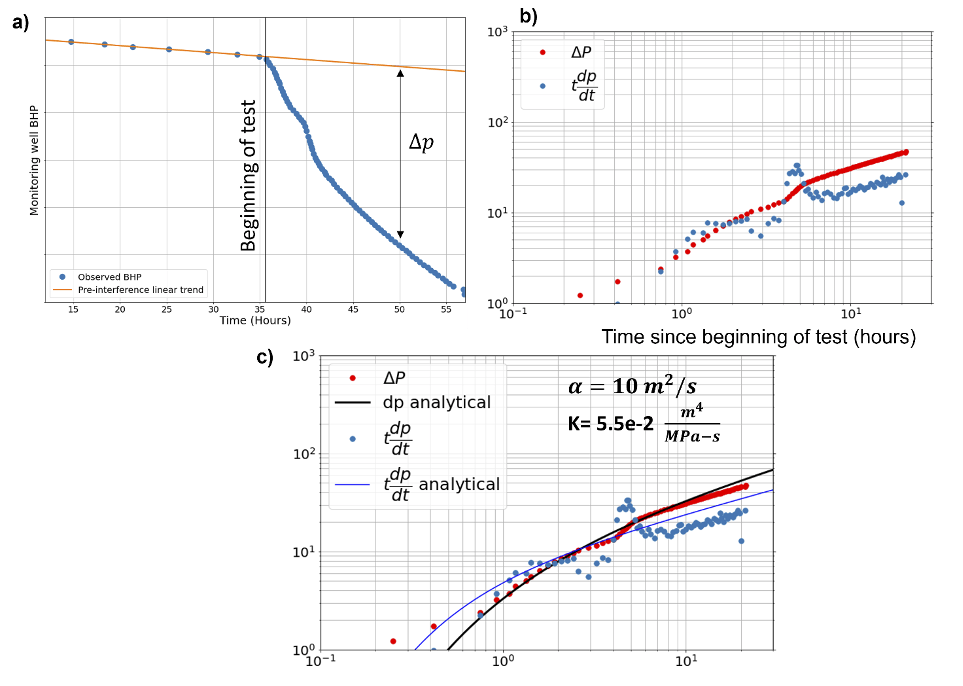 This blog post summarizes a new procedure for interpreting interference tests in shale. The full procedure and a detailed writeup are provided by Almasoodi et al. (2023). Interference tests are one of the most effective diagnostics for assessing communication between neighboring wells. This information is critical for optimizing completion design and well spacing.
Read more
Learn why both independents and supermajors trust ResFrac