The future of simulation: genuine integration of hydraulic fracturing and reservoir modeling
Reality has tight coupling between hydraulic fracturing and the reservoir. Your simulator should too.
We've built a 'complete product' around our technology - prioritizing your ability to drive business value
Engineering and geoscientists
A physics-based simulator will deliver the most impactful results
ResFrac's simulator is physics-based and solves the governing equations of fracture mechanics, proppant transport, fluid transport and geomechanics. Physics-based simulators uncover why things happen so that you can apply learnings to your next pad. Physics-based simulators are complimentary with data driven analyses and the other tools in your toolbox.
You should integrate hydraulic fracturing simulation with reservoir simulation
Processes such as parent/child interaction, refracs, EOR, and DFITs involve hydraulic fracture opening and propagation simultaneous with multiphase/reservoir flow. They can't be modeled without a coupled approach. Even for basic fracturing/production simulations, separating the models is awkward, sacrifices physical realism, and can lead to the wrong answer.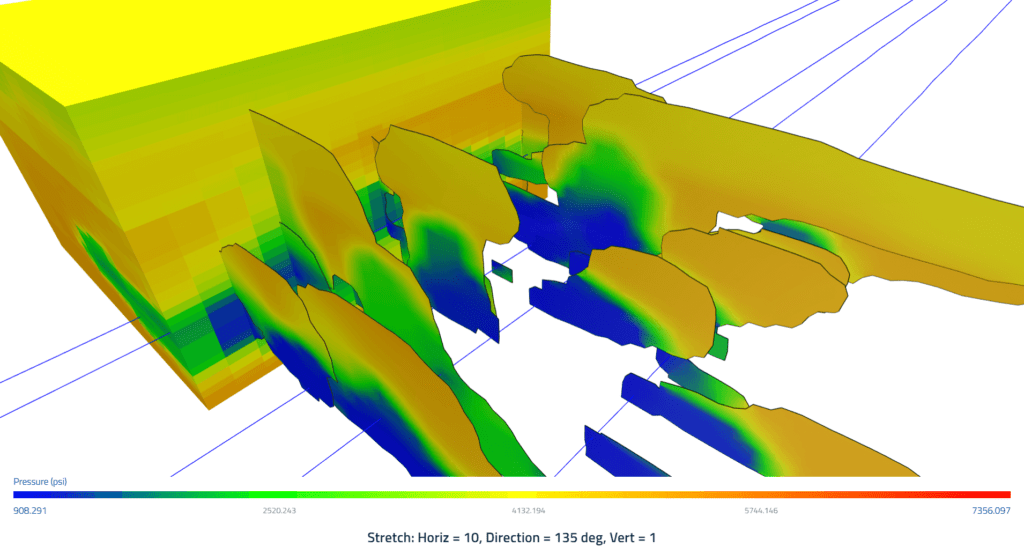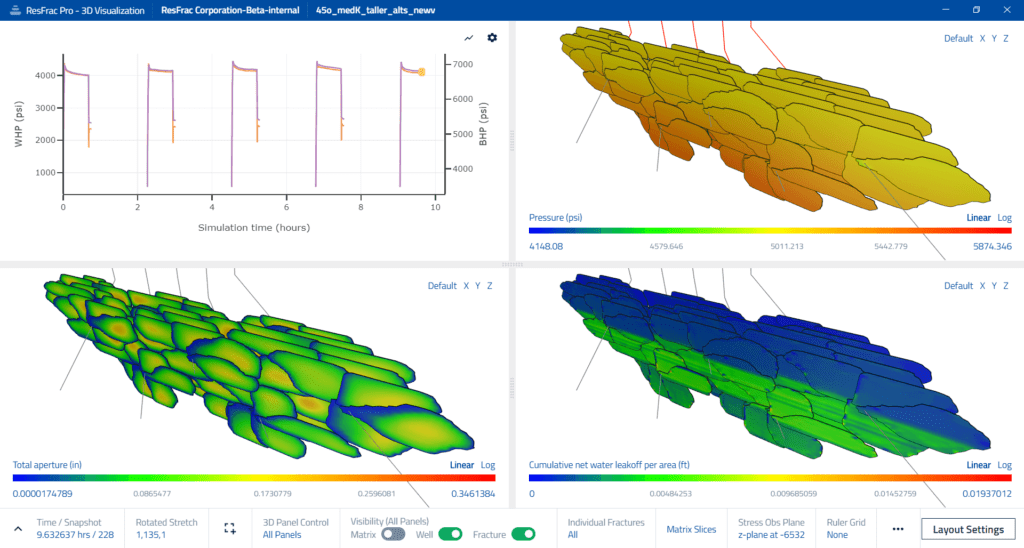 You need a 'true' hydraulic fracturing simulator
Sometimes, so-called 'coupled hydraulic fracturing and reservoir simulators' aren't really hydraulic fracturing simulators. They use conventional reservoir simulators to model hydraulic fractures as high permeability slabs of rock. A 'true' fracture simulator meshes the cracks as cracks and uses fracture mechanics and equations for transport in a crack. This delivers more accurate results and better optimization of well performance.
QEP used ResFrac to help evolve their designs towards higher cluster density and longer stage length, leading to increased production and lowered cost.
"We tested 60+ different variations on fluid and proppant loadings, cluster and stage spacing, and well counts and landing zone configurations … and produced an economically optimized recommendation."
—Engineer, Permian Basin
Get up to speed quickly with the ResFrac
A to Z Guide and step-by-step video tutorials
Our training materials cover the benefits of numerical modeling, modeling workflow best practices, how to setup and run simulations, how to perform model calibration, and the soft skills needed to execute a modeling project from start to finish.
Technical documentation and training materials
Download our Technical Write-up
Hydraulic fracture models shouldn't be a black box. We provide a detailed technical writeup so you know what the simulator is doing and why.
Take a Training Course
We're committed to supporting knowledge sharing in the oil and gas industry. That's why our course is available online for anyone who wants to take it. Explore modules on coupled hydraulic fracture, geomechanics, and reservoir simulation using the ResFrac simulator.
Numerical modeling capabilities
Overall modeling approach
Recent content from the ResFrac blog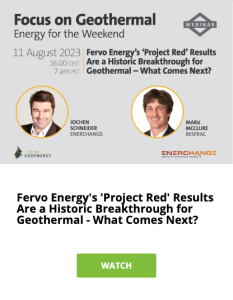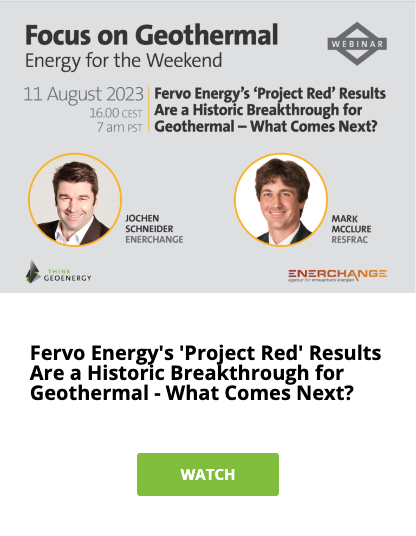 Below are links to watch two recently recorded talks. The first was a presentation with ThinkGeoEnergy discussing the impressive results from Fervo Energy's recent Project Red pilot. The second was a presentation with whitson summarizing the URTeC-2019-123 compliance method procedure for interpreting DFITs. If you are interested in either topic, please check them out!
Read more
Use the ResFrac simulator in-house, or tap our team of experts for a turnkey project