Simulation services to maximize return on investment
Turnkey fracture design and reservoir simulation services
Our hydraulic fracturing and reservoir simulation services apply to a broad range of applications
Following the right modeling workflow is critical for a successful project. Every ResFrac project includes a series of 'checkpoint' meetings at key junctures to keep stakeholders aligned and ensure strong engineering design principles.
Model construction and setup
Ingest data, set up an initial model, and present back to confirm everything has been communicated successfully.
Model calibration
Determine 'key observations' to be matched from field data. Plan the calibration process in advance. Then, vary parameters to achieve a match.
Design optimization
Align on the design variables to optimize. Perform a quantitative optimization for NPV, investment efficiency, or any other objective.
Design field implementation
Establish baseline performance expectations. Establish performance metrics, and try to minimize uncontrolled variables.
Evaluate results
Compare actual production with predicted. What are the 'key observations' from the field data? How do they align with expectation? If there is variance, what are potential causes? Are there additional design changes to consider next?
ResFrac simulations helped Liberty design its 'Dune and Cap' high strength proppant strategy, leading to a 20% production uplift.
A ResFrac modeling study helped Recoil Resources modify proppant loading and well spacing, improving ROI.
Recent content from the ResFrac blog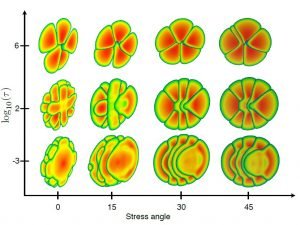 Field scale hydraulic fracture simulations reveal a variety of complex fracture geometries. Very often stress interaction between the fractures leads to very asymmetric fracture growth within a stage. At the same time, for some other cases, all the fractures are more regularly shaped and symmetric. This blog post presents results of numerical simulations and analysis demonstrating how fracture morphology changes versus problem parameters for some fundamental cases. The results can be used to better understand the observed fracture complexity in a field scale simulation or as a guideline to achieve the desired fracture morphology.
Read more
Learn why both independents and supermajors trust ResFrac