The ResFrac team has been going full speed this year! We've had the busiest year of work yet, and everyone in the company has been working at full capacity. I'm Tristen Lawrence, ResFrac's Admin and Marketing Coordinator, and I thought we should take a moment and celebrate what the team has been up to–outside of work! At our 'virtual water-cooler', I noticed that we have quite a few team members who are endurance and/or competitive athletes. I've started asking for a race report after anyone does a race, and think it would be fun to share these on the company blog. But first, and to provide some context, I did interviews to learn more about our athletic pursuits and how we have been able to fit athleticism in even around the most challenging schedules, and in the craziest of years. Here are a few things I learned…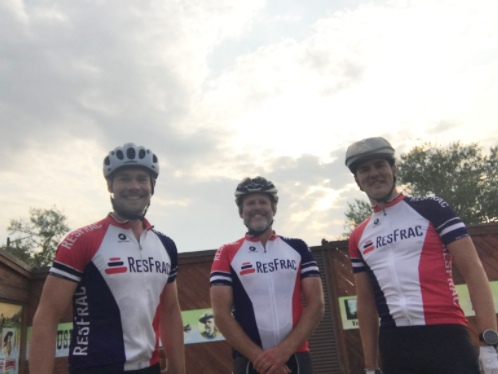 Chris Hewson, ResFrac Senior Simulation Engineer
Based in Calgary, Alberta, Canada
Skiing, Mountain Biking
Chris has been doing competitive athletics since childhood, the model of preparing then competing burned into his psyche. With ski racing, the cycle was pretty much set– given that the competitive season runs December to March, racers would focus on core fitness and technique from May to October, then dial in technique October to December, and then race for the rest of the season, with minor updates to fitness and technique throughout the season. When Chris retired from competitive skiing, he was a coach and was able to apply his first-hand knowledge to up-and-coming racers.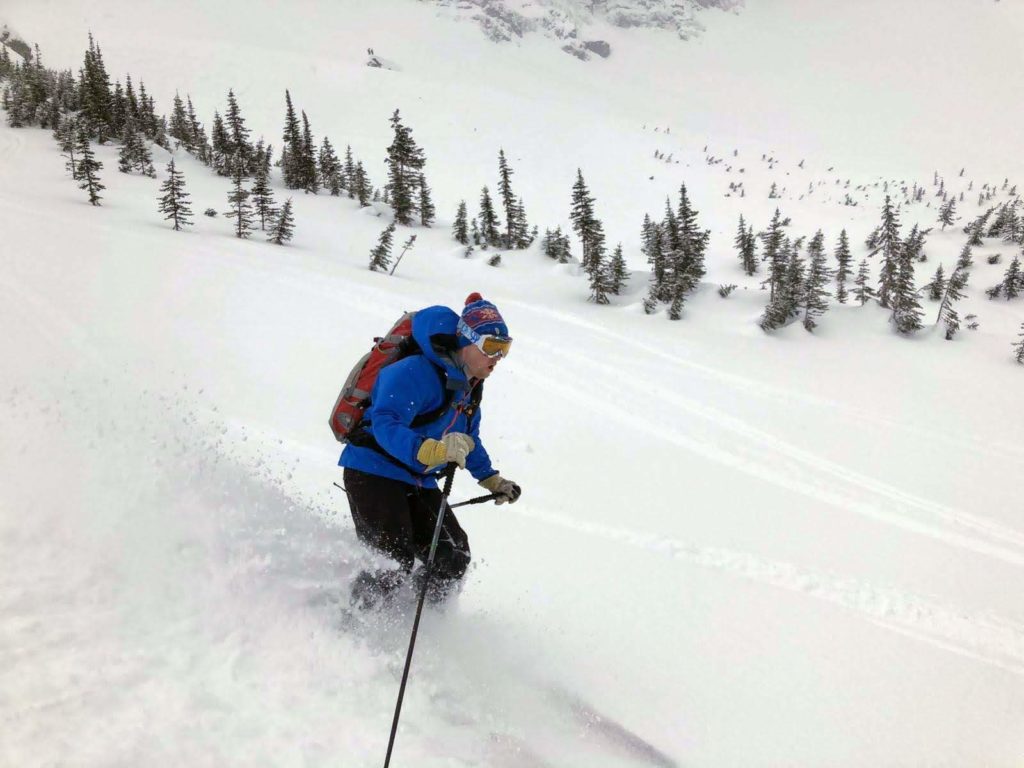 With current Canadian Covid restrictions and family responsibilities, Chris isn't currently training for anything but when asked about strengths he has that contribute to his success as an athlete, he said, "the ability to stay calm when put into difficult changing situations. It gives me the ability to react to changing conditions in the best way possible, you will never have the perfect run or the perfect race, but how you respond and/or recover is so important to success." And when it comes to work, he brings that understanding of the relationship between hard work and preparedness to his work life. "It's the confidence that you gain from training that allows you to be successful on 'game day'. Couple that with a mindset that things will not be perfect, but that you can make the most out of imperfect situations and if you're lucky actually improve the outcome when things are less than ideal."
Chris Ponners, ResFrac Consulting Engineer
Based in Dallas, TX, USA
Running, Hiking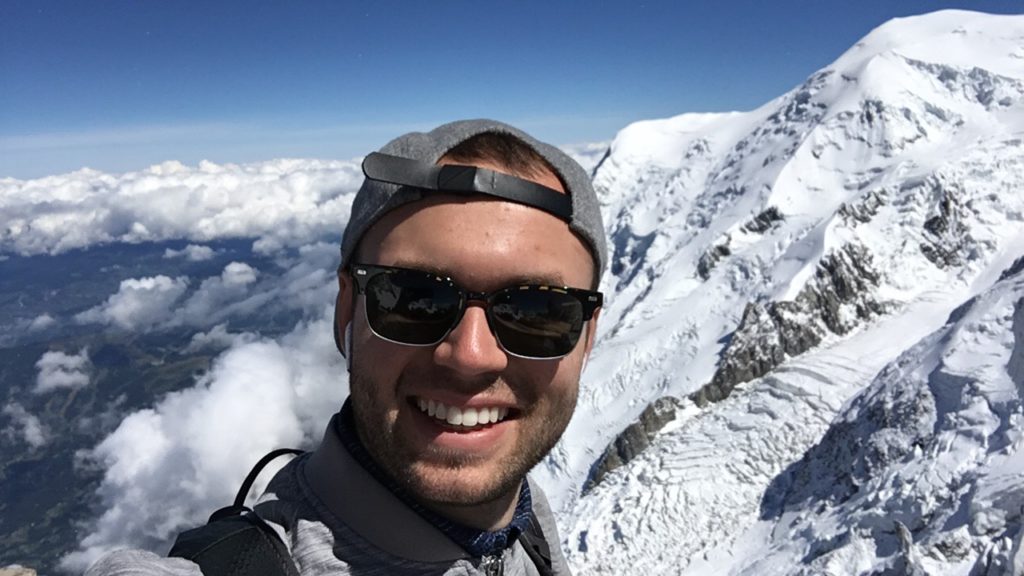 Chris is new to our team but not new to competitive athletics! He's been long-distance running for five years, doing marathons and half-marathons. He trains for his running by getting out there at least four times a week– with two mid-distance runs, one interval run, and one long run– and does at least two strength-training / calisthenics sessions.
When Chris has a race on the calendar, he schedules out a plan based on the distance of the run and the time that he has before the race, creating out a distance ramp for the regimen described above, and he makes sure to stick to it. He believes that it's important to be realistic with race preparation, "ultimately, you still have to know where you're at with your preparation at any given point: it's good to set a plan but re-evaluate periodically to make your goals achievable."
Chris uses an Apple watch as his day-to-day fitness tracker, paying specific attention to his average resting heart rate, and generally trying to keep an average of 4 miles+ running/walking per day. When specifically training for a race, he uses a more sensitive heart rate monitor that can better track heart rate variability and recovery time. He does periodic benchmark runs that he can use to compare "apples to apples" and track real progress. These benchmark runs typically are pretty simple– one mile, distance in 5 minutes.
When asked about strengths that he has that he thinks contribute to his success in athletics, Chris said, "ultimately, my biggest strength with regards to long-distance running is that I've been fortunate enough to find something that I genuinely enjoy that can help me stay happy and healthy. While it's technically a competitive pursuit, my biggest competitor is myself, and my ultimate goal is to improve while enjoying myself."
For Chris, the lessons from his athletic training have easily translated into success in his professional life. Most notably, he credits the principle of momentum and movement in the direction of a goal to his understanding of the value of creating a routine and sticking with it. "It's easy to keep going once you've started, but much harder to overcome static friction to get moving."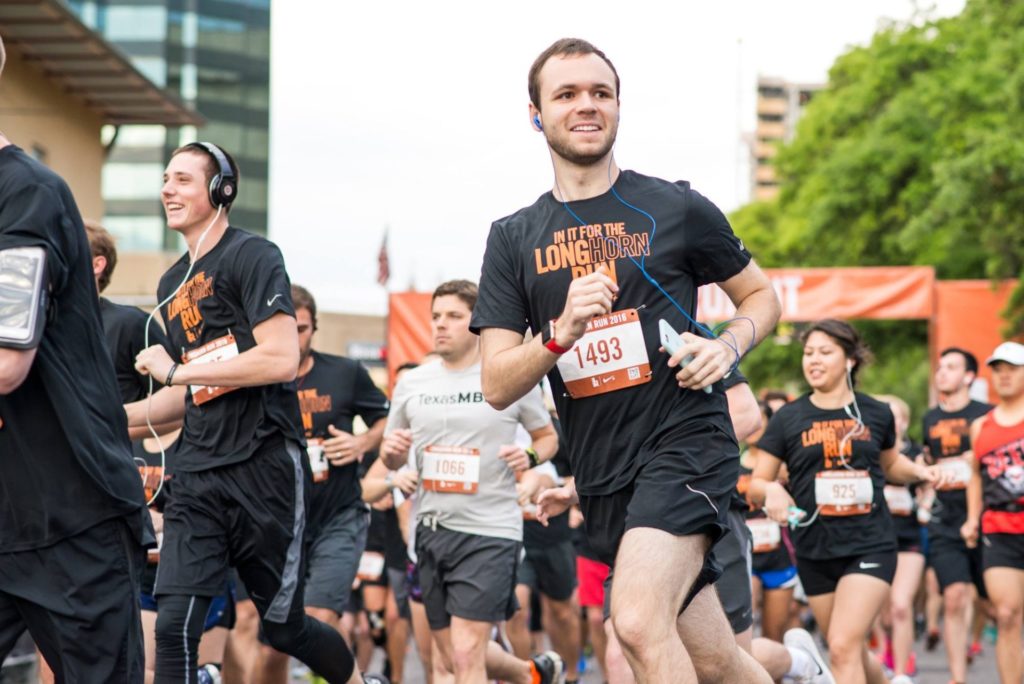 Dave Ratcliff, ResFrac Director of User Success
Based in Denver, Colorado, USA
Cycling, Hiking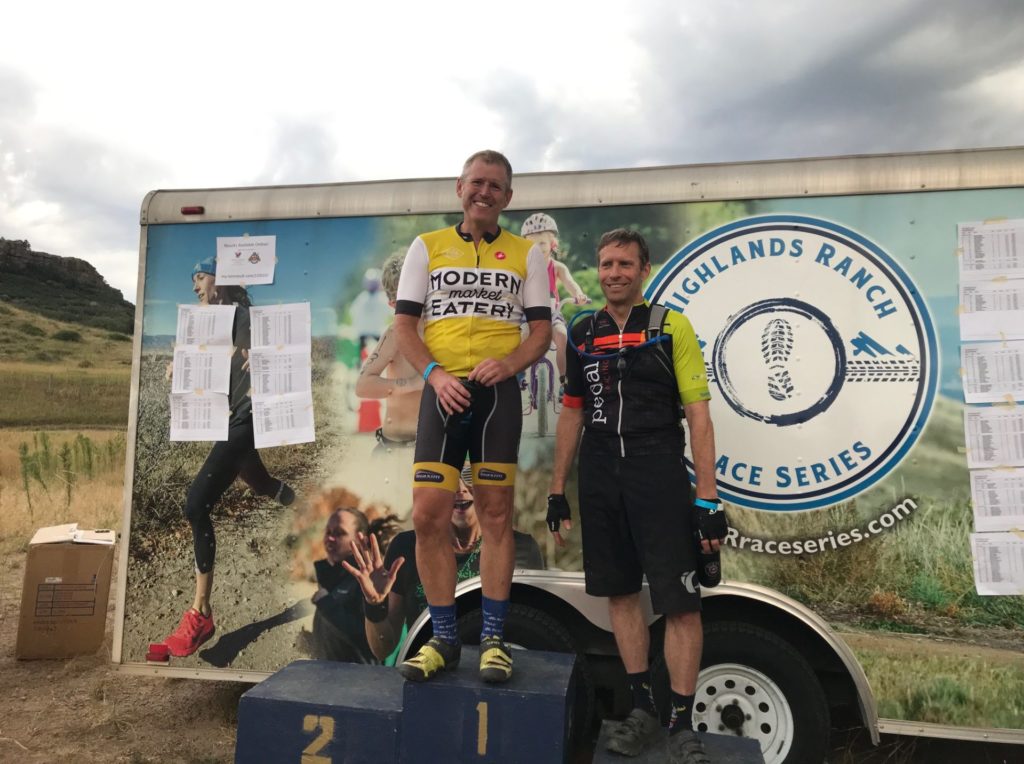 Dave started young as an all-around athlete in high school, participating in soccer, wrestling, and baseball, but when he found cycling at the young age of 15, that is what really hooked him. Though it didn't come naturally to him- his first race was by (pretty much) all accounts a flop. He came in 4th to last, and only because he sprinted to the finish, passing race stragglers so that he wouldn't come in dead last. It took him just over eleven hours. But still, he had caught the bug and persisted– training for and finishing in 8 hours the next year and the following year cutting his time down to just over 5 hours! He enjoyed racing through high school, but soon college, work, and family derailed his career. "It wasn't until I was 36 that I rode a bike again. 17 years and 75 pounds of extra weight had definitely caught up with me but eventually, I made my way back to long-distance events which turned into competitive road racing again."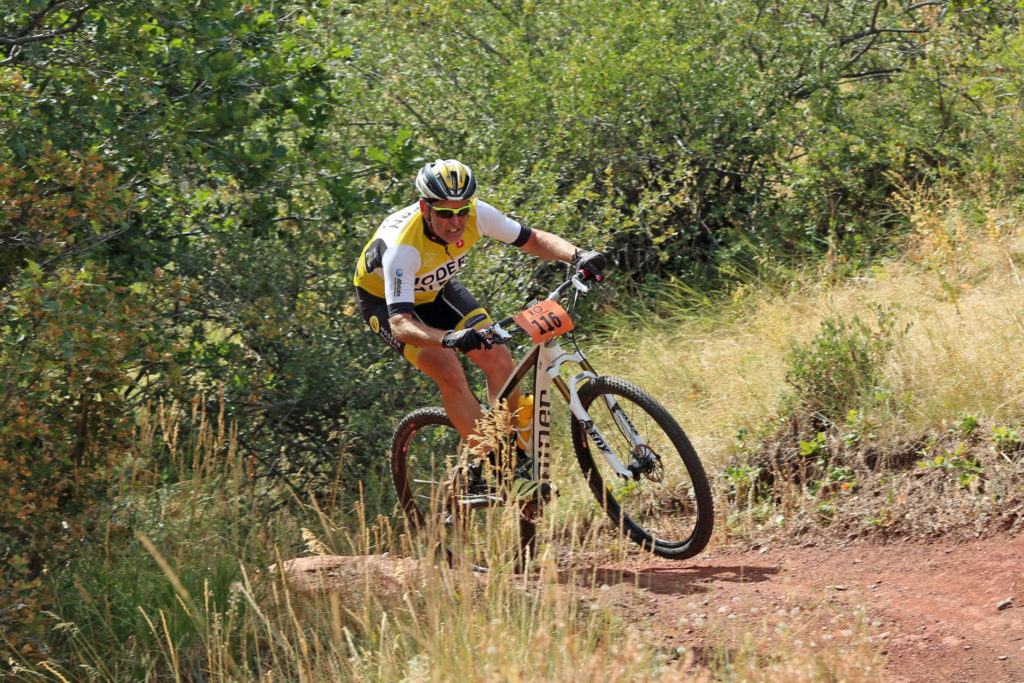 Dave found that his strength wasn't as much in the climbing, but in sprinting, and he won quite a few criteriums, commonly called 'crit' races. Crits are generally an hour long but are extremely fast and run on a short closed course with tight turns and many other competitors. They are extremely dangerous and Dave found that out firsthand after a crash where he broke several bones. After recovery, he started racing again but now sticks to mountain bike, gravel, and cyclocross events. He's currently racing for the Modern Market Eatery team but has raced for Giant Cycling World and Pactimo teams in the past.
For Dave, consistency is key to a successful cycling schedule. He averages 4-5 days of riding during the week in the winter and in the summer ramps up to 5-6 days with a more concentrated approach– depending on which event he is preparing for. Using a power meter and heart rate monitor to determine his current state of fitness and any signs of fatigue, he can determine a training plan and be sure he's doing the right workouts to prepare for the races that he has coming up. When he's training zones, he keeps his power output in a certain range for a prescribed amount of time, and periodically tests his fitness to reset all of the zones accordingly. "So far this year my races are very long which requires more stamina, so I'm focusing on increased saddle time at lower power outputs. As fall cyclocross season approaches, I will transition over to focusing on shorter races with huge swings in power and 'higher' end fitness (BTW, cyclocross is like steeplechase on bikes). It will be less saddle time but lots of high-intensity intervals."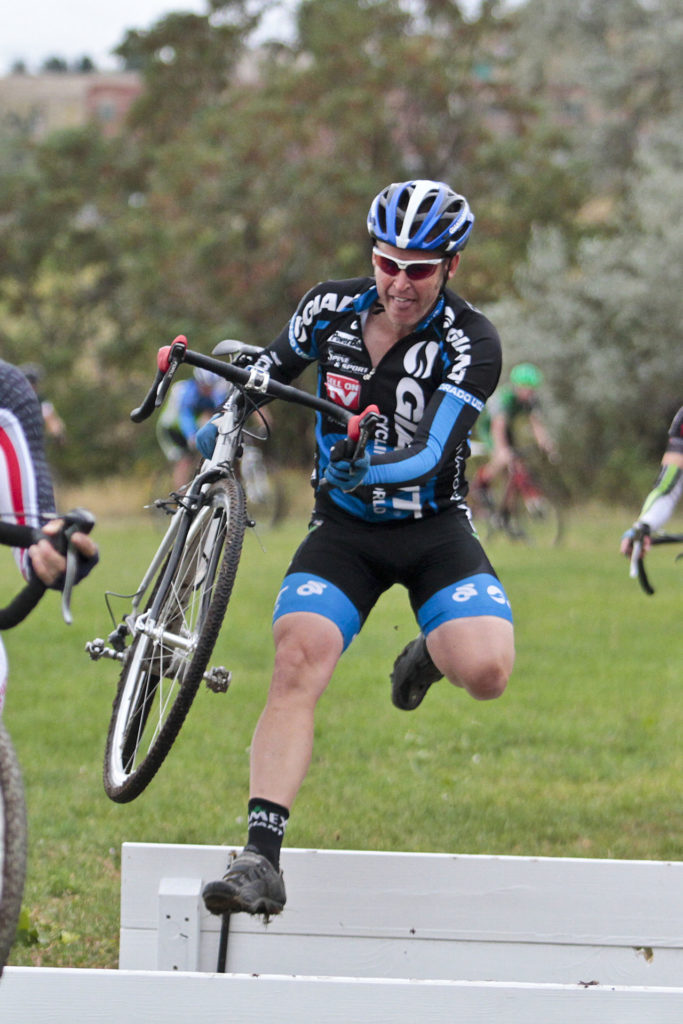 Dave credits tenacity for his success in not just his athletic career but also in his work and projects for ResFrac. When it comes to races, he almost never quits a race, regardless of how poorly it is going, and the same applies to problems that come up in his work. He just keeps working until he uncovers all of the nuances that allow him to succeed.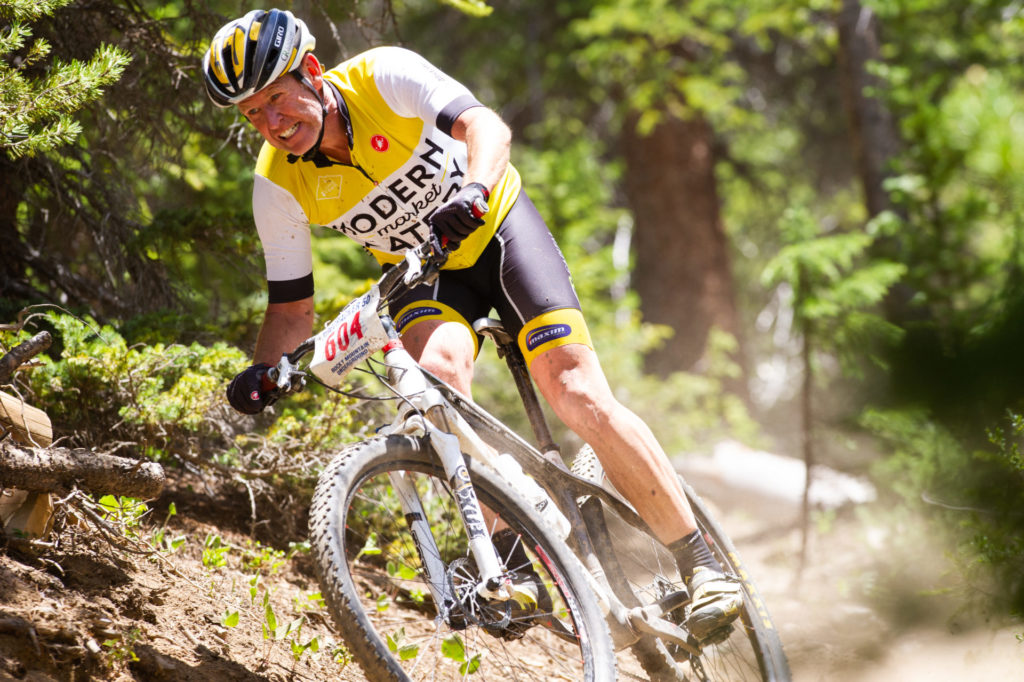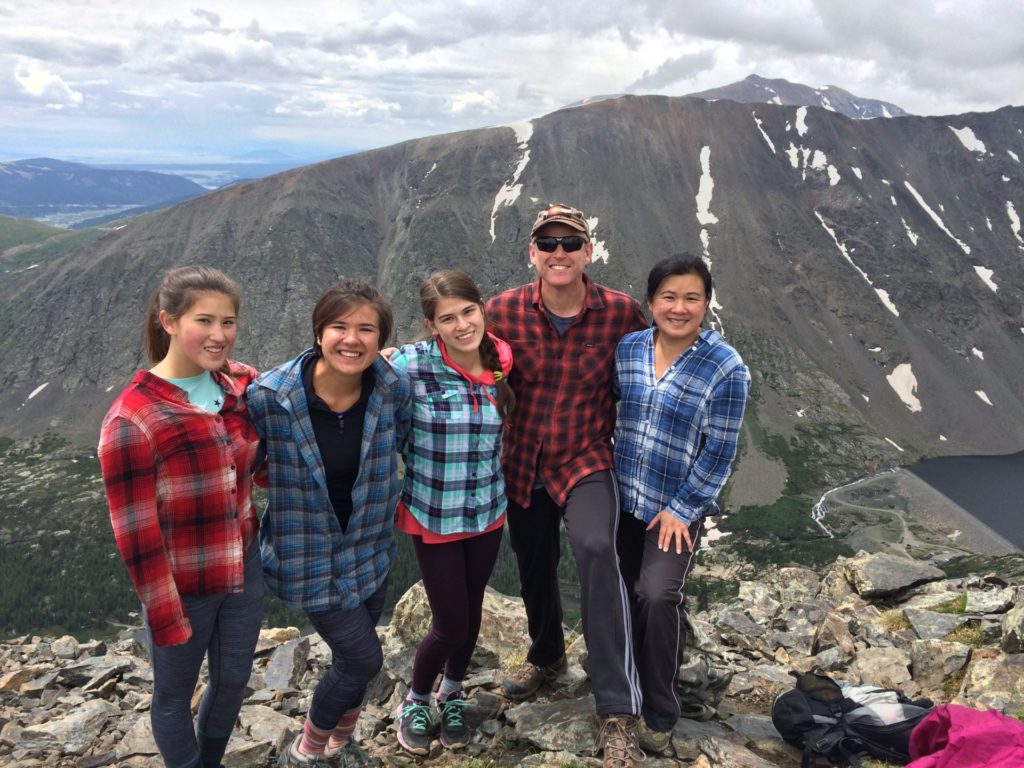 Egor Dontsov, ResFrac Chief Scientist
Based in Denver, Colorado, USA
Triathlon, Skiing, Hiking
Egor started with cross-country skiing and running at the age of 17 and competed for approximately 5 years in Russia. Once he graduated from college, he moved to the United States, where he stopped competing but kept up with personal exercise. In 2019, he decided to integrate swimming and that naturally led to a new era in his competitive career– triathlon!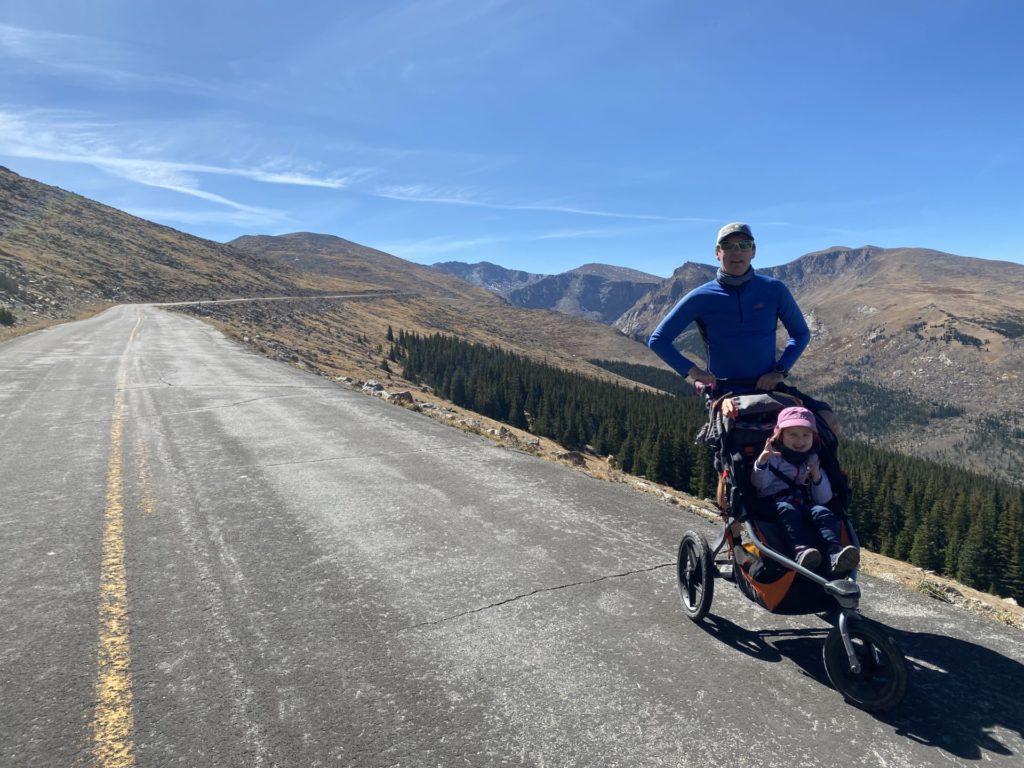 As a busy dad, Egor has integrated daily workouts into his routine. On a good week, he'll swim twice a week, go on one bike ride, and fits in his runs by running with a stroller to/from daycare which is conveniently located about 3 miles away. He primarily focuses on endurance training, so he doesn't do too many intervals in his daily training, but when he leaves 5 minutes late for daycare pickup, he has to make it a tempo run in order to get there on time! Since Egor is located in Colorado, his weekends have been primarily full of mountain-related activities. When he has a race on his calendar, he makes a point to schedule out his training sessions, ensuring an even distribution of running, biking, and swimming throughout the month. This sometimes forces him to do twice-a-day workouts, running before work and swimming after.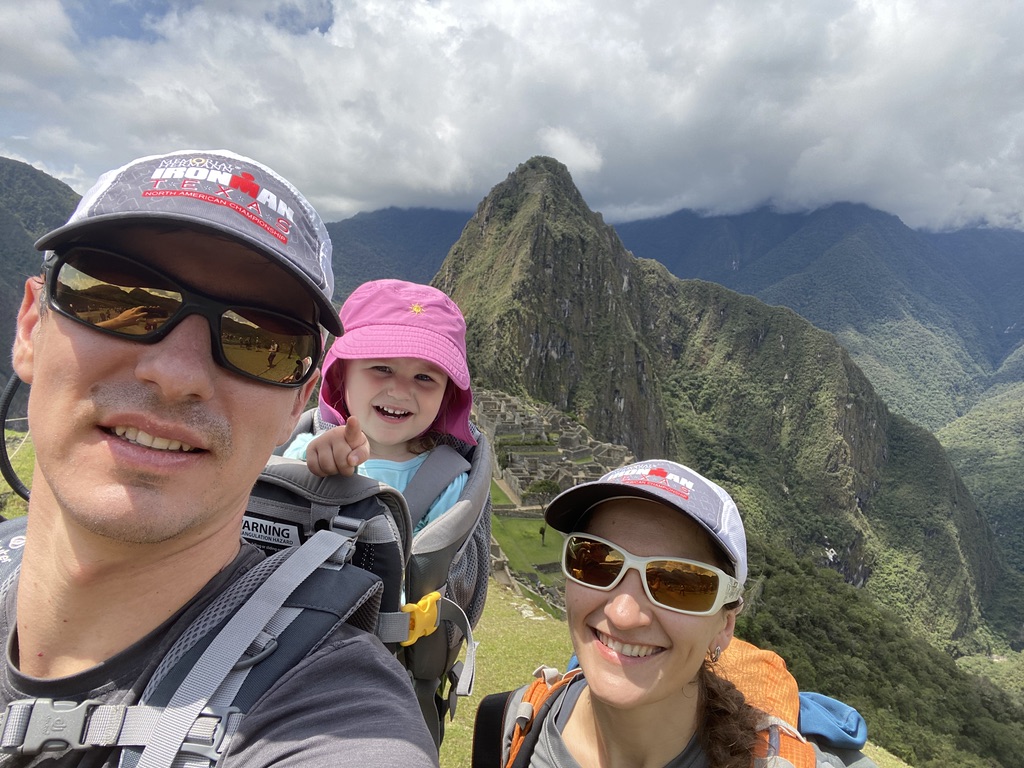 When asked about strengths he has that contribute to his success as an athlete, he said, "I think that it is discipline and persistence. It is too easy to try something (i.e. start running), do it the wrong way (i.e. start too fast), get disappointed, and never do it again. It is never easy to start. But once it is going, it is relatively easy and more pleasant to keep up. You just need to be persistent and disciplined!"
He believes that formal competitive athletic training helps him with projects at work because just like work, triathlon requires a lot of thinking and preparation. "The longer the race, the more serious you should be about it. It is not just about training and getting the gear. You also need to think carefully about your nutrition and constantly evaluate your body condition during the race. It's a race with yourself and the challenge is to keep your body going for long without over pushing. So, the lesson here is to always try to be in control and focus on the long term result, rather than on a short term advantage." Exercise and activity help Egor to naturally introduce breaks and recharge, which aids in his work-life balance and ensures his long-term productivity.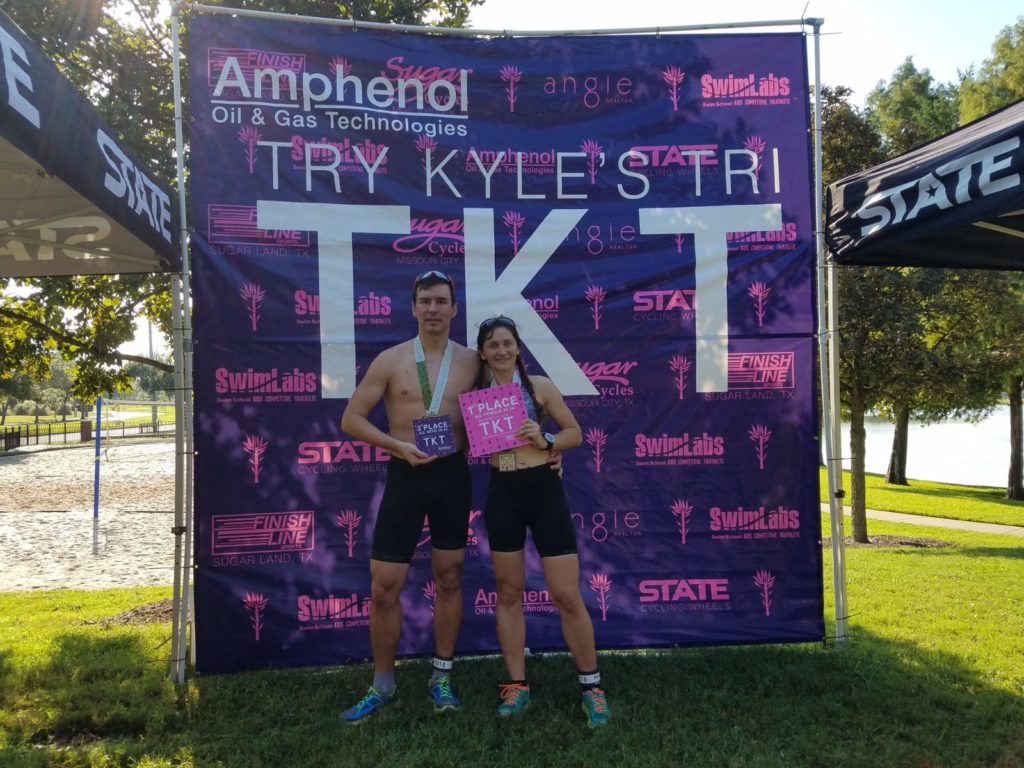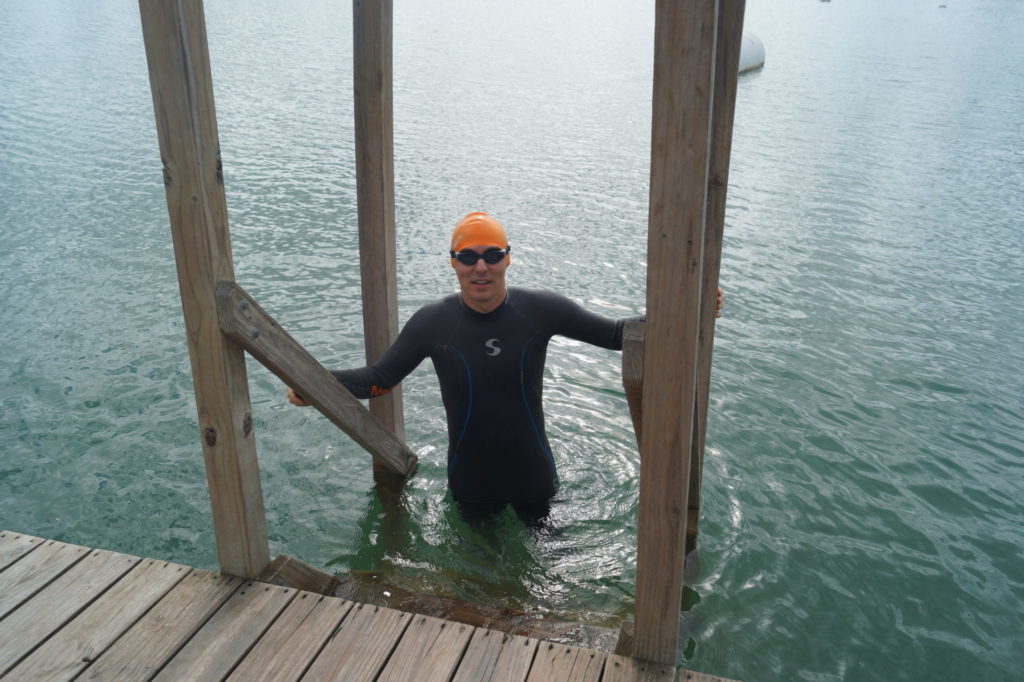 Garrett Fowler, ResFrac Chief Operating Officer
Based in Denver, Colorado, USA
Triathlon, Skiing, Hiking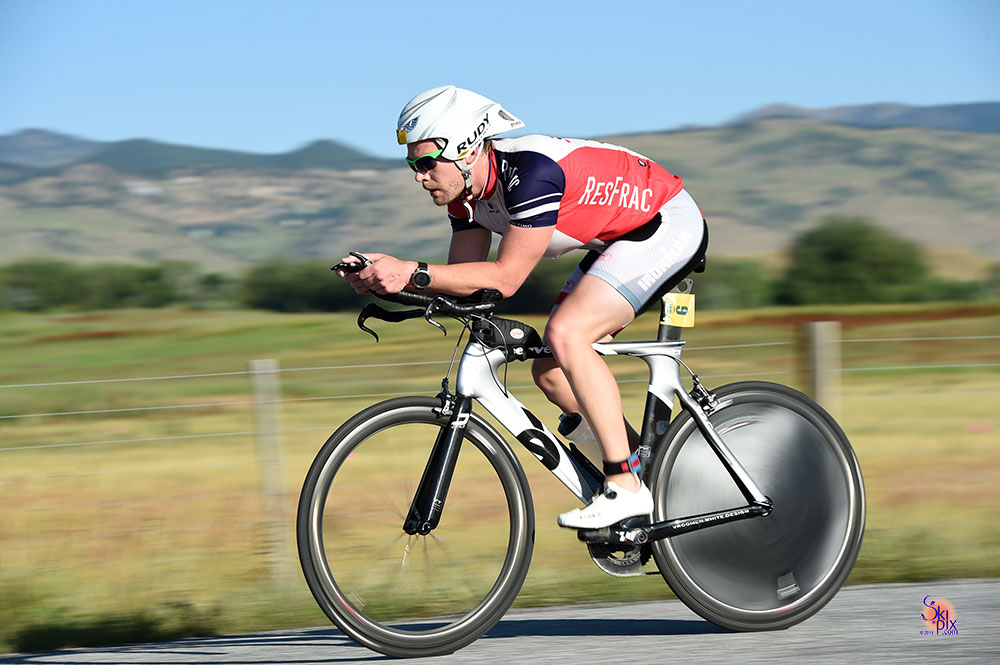 Some would argue that Garrett has been training for triathlons since his senior year of high school when he played football and Waterpolo in the same season, with practices back to back. He carried that training straight through college and competed on the Stanford Triathlon team.
Garrett had to take a temporary training hiatus due to a serious climbing accident in Oman where he was hiking with a friend and fell about 25 feet. "I broke 15 bones in the accident including both feet, both legs, one arm, and a skull fracture. I'm lucky to be alive and after three months in a wheelchair and six surgeries, I am once again able-bodied – and I am committed to using that body! Every day is still recovery for me, but since the accident, I've done a handful of triathlons, including two half Ironman races (winning my age group at one!) and preparing for my first post-accident full Ironman."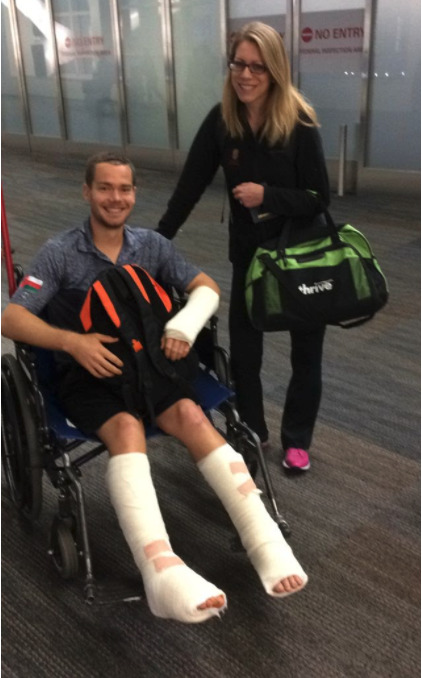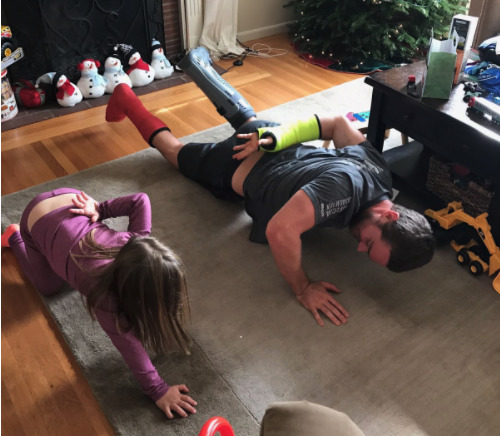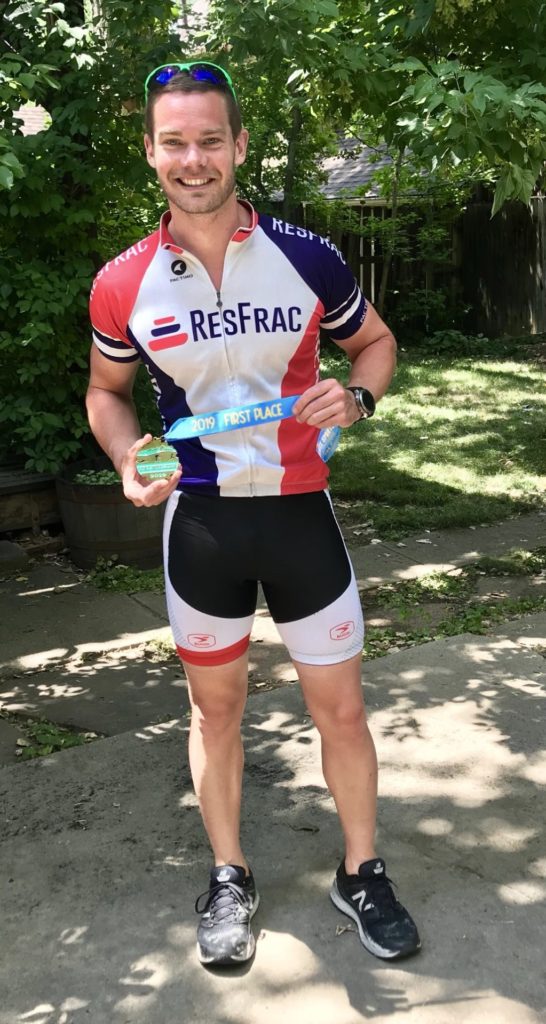 Garrett is busy working and traveling for ResFrac, an endeavor that makes sticking to a training regimen difficult. He works around this by keeping active throughout the year with an hour or so of running, swimming, skiing, or biking per day.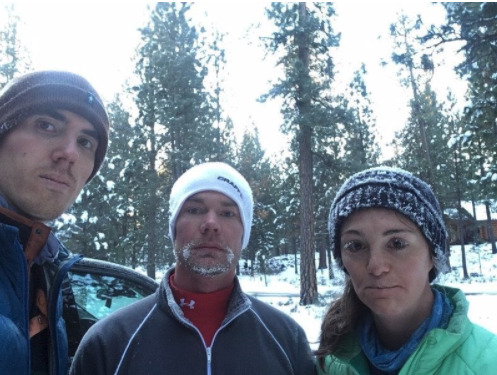 When he's training for a specific race, he ramps up his weekend workouts for a few months before the race. Being an experienced racer, he's able to work with the unexpected schedule changes by just playing it by ear and fitting it in the workouts where he can. His secret special training tool is peanut butter, and his introverted tendencies mean that he's comfortable alone for long stretches of time. Shout out to his imaginary friend as well.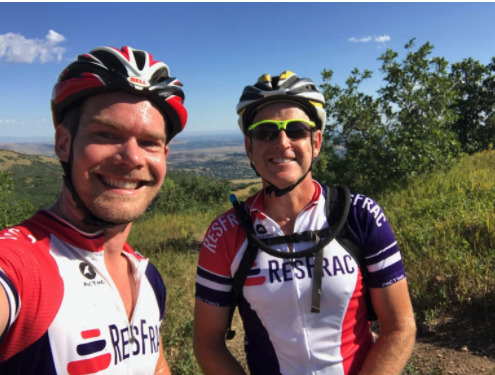 Janz Rondon, ResFrac Senior Consulting Engineer
Based in Denver, Colorado, USA
Competitive Cycling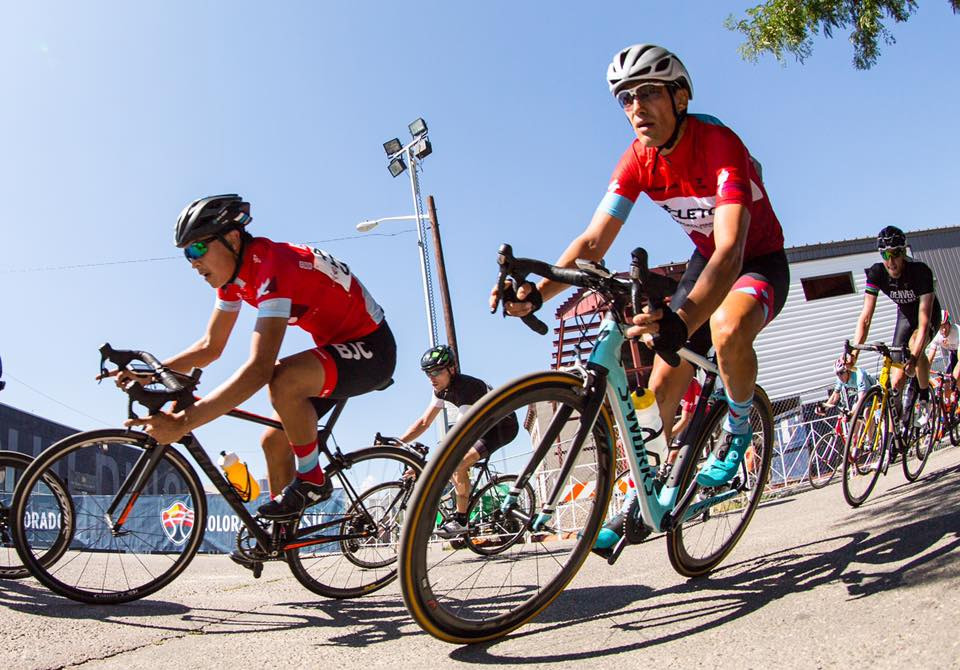 Janz bought his first road bike in 2010, inspired by Dave Ratcliff, now a ResFrac teammate, who suggested that he give competitive cycling a try. He joined his first competitive team in 2013, and now is cycling with Stages, having started with them in 2019. He achieves his best results when riding regularly between 3-4,000 miles a year- a remarkable achievement, considering all of his other responsibilities such as family and work.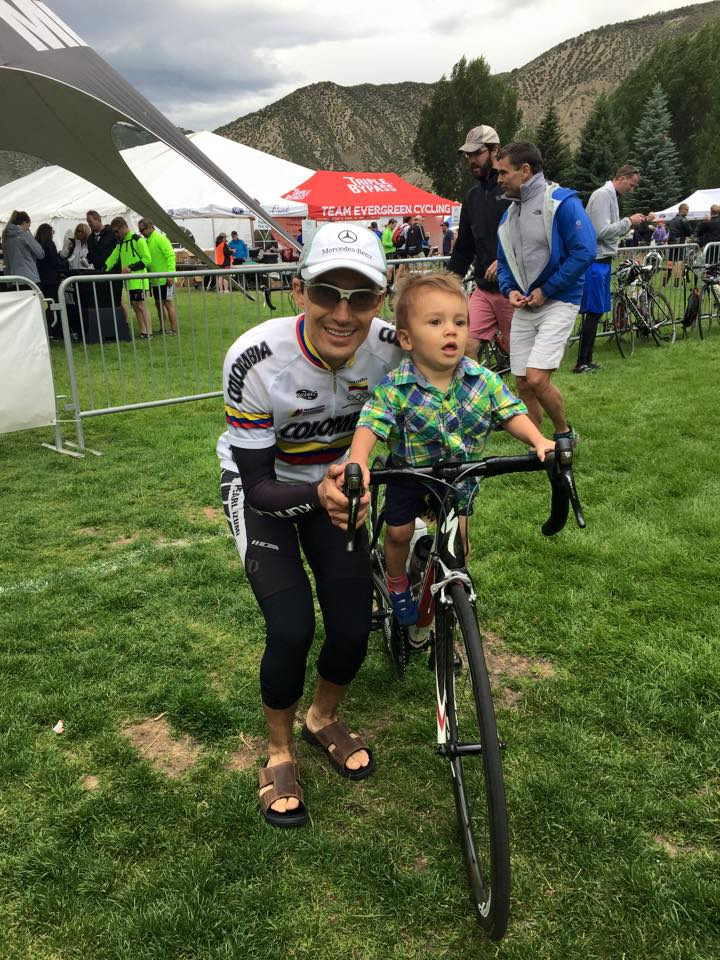 He is able to achieve these goals by heading out before dawn with a goal to ride hard for around two hours, arriving home by 7:30 am ready to pitch in with the family and get back to work. This is most achievable on the long, warm, summer days. During the winter months, he maintains fitness by doing more interval training. He finds the nutritional aspect of fitness to be equally important to his success and makes an effort to eat healthily, and stay properly hydrated during the rides, and rewards himself with a delicious recovery protein shake when he finishes a particularly tough ride.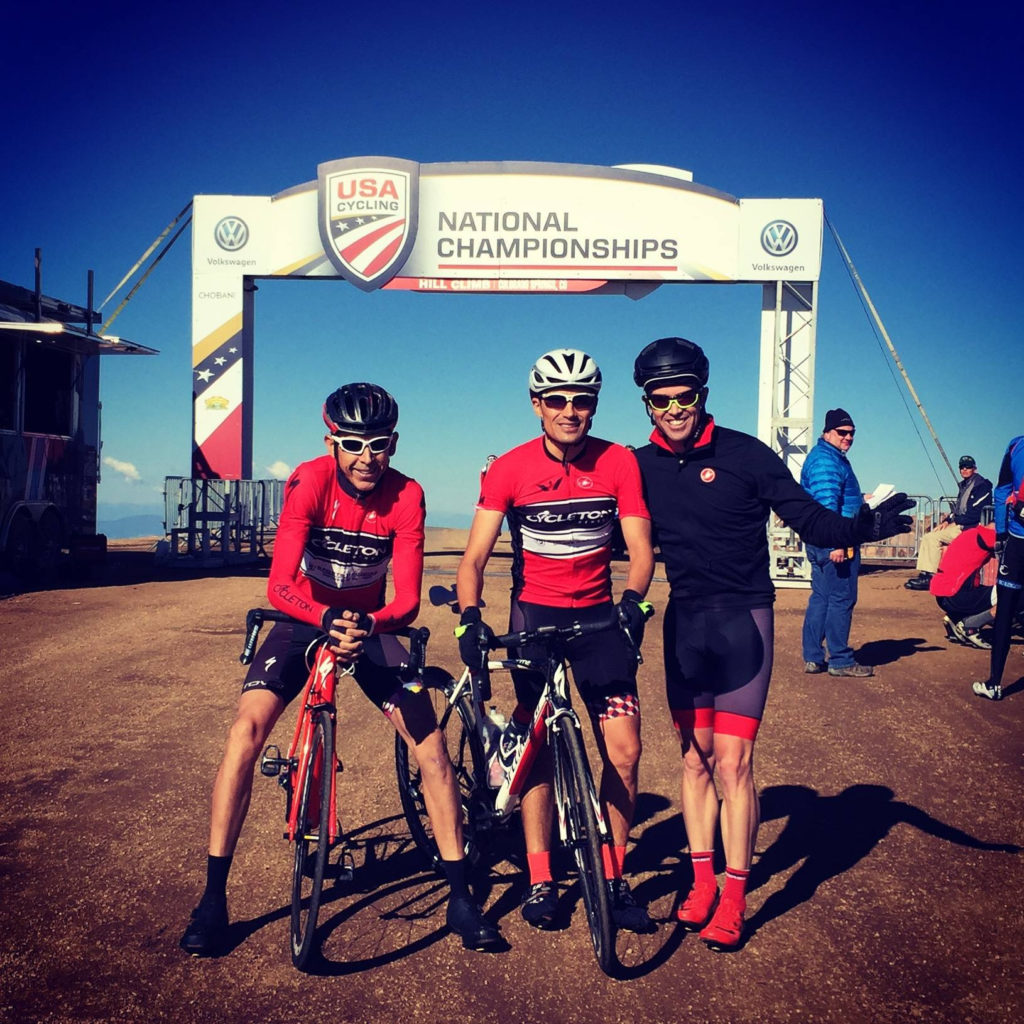 When training for an upcoming race, he says, "I do as many base miles as possible in the 2-3 miles prior to the event. I target at least 100 miles a week, adding with interval training or hills at target power number." He relies on his Garmin watch to track V02 max, and his average daily resting heart rate. He always tracks cadence and power, using Stages to measure and uses Strava and Garmin as a log and way to see average power and mileage growth trends in the long run.
When asked about strengths he has that contribute to his success as an athlete, he said, "Perseverance, and mental strength. Physically, I'm lucky to have a low resting heart rate around 42". Janz believes that there are many lessons that he brings from the bike into his professional life. Namely, the belief that results can be achieved as long as you put in the time to train or do your work. "I learned, pedal stroke by pedal stroke, you can climb any long and steep mountain, and that is also true at work. Little by little, we can solve difficult engineering challenges."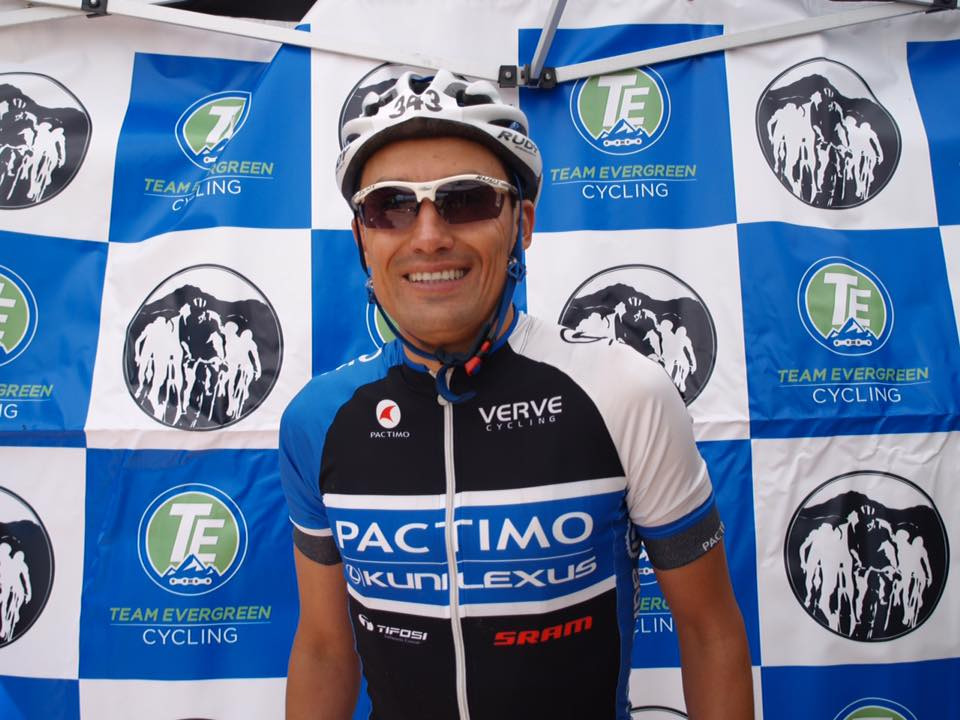 Rohan Irvin, ResFrac Senior Consulting Engineer
Based in Houston, Texas, USA
Triathlon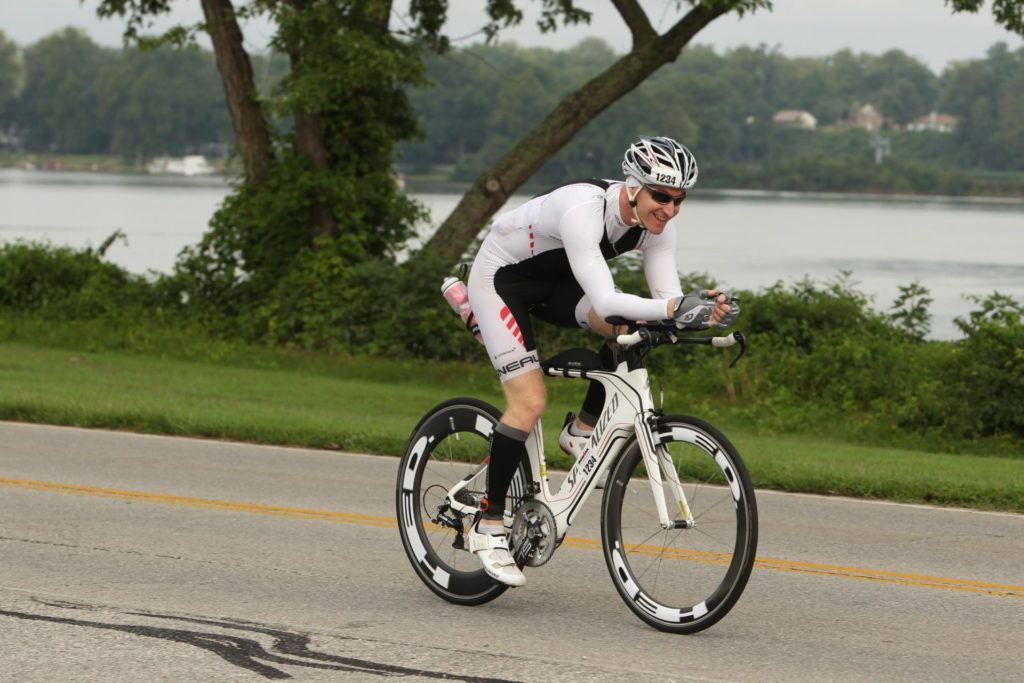 Rohan started his competitive career at a young age, training with his family and joining an Australian surf life-saving club. In Australia these surf clubs train future volunteer lifeguards, preparing them with competitive events in and around the beach– running events in the sand, swimming, and paddleboarding in the waves. Rohan wasn't fond of running but took a liking to swim and boarding, putting these skills to use as a volunteer lifeguard and beach dweller from ages 14-25.
After college, Rohan dialed in his fitness further when he joined a friend for a 100-mile bike race along Big Sur, California discovering a love and talent for cycling. Having continued his open water swim training (swimming the Rottnest Channel with friends), it was only natural for him to decide to take his next step into triathlon training. And not just any triathlon training, he went straight for an Ironman.
While training for his race (scheduled for December 2012), he was moved from the US to Qatar for a job assignment (in August) which surprisingly ended up being a pretty profitable venture (not only for work but because he met his wife while on assignment there). He completed his Ironman training in the extreme heat (which has its own benefits) and took advantage of the spas with ice baths and massage and pro-athlete-level recovery facilities after his workouts. He really grew to believe in the benefits of the ice bath and currently keeps an ice bath in his yard so his neighbors get to see him jumping into a chest freezer full of icy water after long workout sessions, which must be a chilling sight.
Rohan is in between races right now but is focusing on heart rate zone 2 training to build base fitness and improve his endurance performance. Zone 2 training is a long-game that has long-term benefits, and he stays on track using standardized workouts, and by measuring the progress his body is making by performing maximum aerobic threshold tests. Rohan says that something he's learned through this type of training is how to focus less on the short-term performance goals (which in the past for him have left him absolutely physically depleted after a race) and more on the process. He tracks metrics with his Garmin watch, heart rate monitor, Garmin trainer, and swears by the use of an Oura ring to measure recovery, sleep and activity levels, helping him make more informed decisions.
Rohan credits the things he's learned through these processes to helping him take the long-view with customer and work projects, being able to define desired outcomes, set a plan, and track progress to the end game.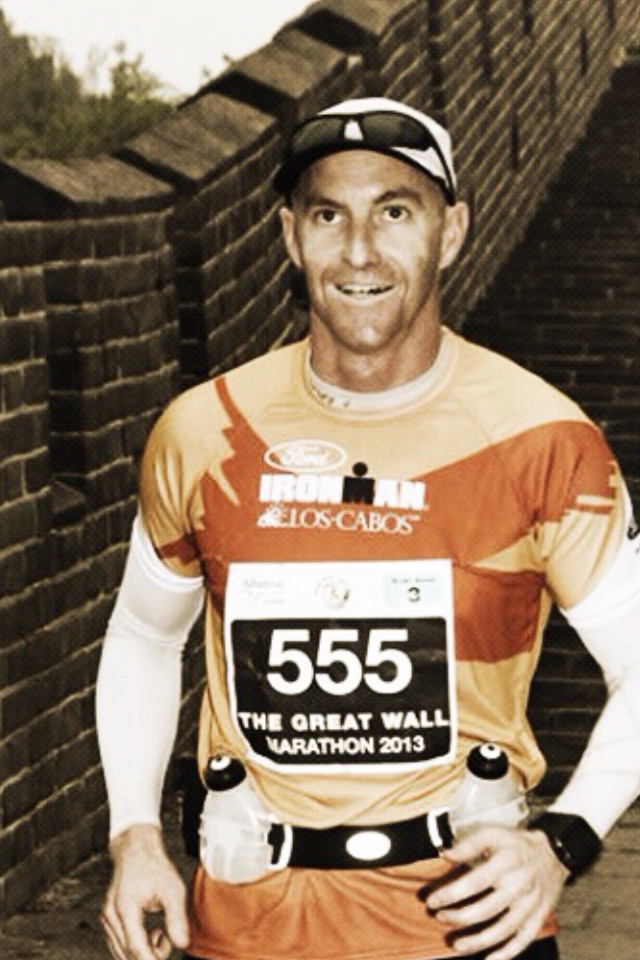 Tristen Lawrence, ResFrac Administrative and Marketing Coordinator
Based in the DC Metro Area, Virginia, USA
Cycling, Running, Swimming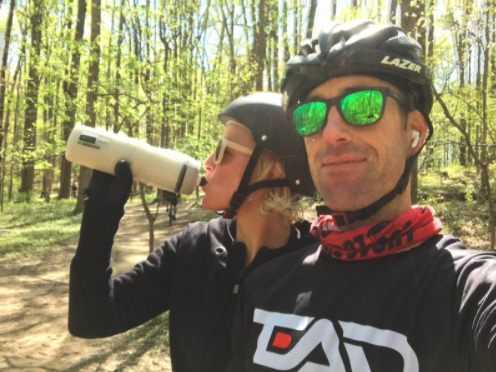 I've been physically active and have regularly worked out my entire life, but adding the competitive element is new for me! This year there was a break in my family's competitive schedule and I took advantage and signed up for my first competitive cyclocross race. It's a good race for me because it doesn't require hours and hours of training on a bike (I'm a mom of 4 and can barely sneak away for the hours I currently put in) and will require me to level up my bike handling skills, making it a great challenge and a good starting point. I can't say for sure that I know all of the things about race training specifically, but for me, a mid-life newbie, it's all about planning ahead and sticking with a training schedule.
To prepare for cyclocross season, all of my workouts currency are focused on building base level fitness and raising my functional threshold power (FTP) with under-over-intervals a few times a week (I'm a die-hard Sufferfest app fan) and longer sweet-spot training and bike handling workouts on the weekends. As the race comes up, I'll add running and other cyclocross-specific high-intensity bike workouts to the mix, hopefully showing up to the race feeling as prepared as possible. I'm a huge believer in the power of sleep, hydration, and a nutrient-dense diet for the days in between training plan workouts. When I'm doing a hard workout regimen or training plan, you'll find me eating and drinking constantly, a definite perk to any training period!
Recap
We have more on our team who also live very active lifestyles, who we haven't mentioned here. I think it's safe to say that the team strives for a healthy work/life balance and that when we are performing at our peak level, that we are also providing our highest and best quality of work for our customers and team members. I'll make sure to post race results or notable achievements here on the ResFrac blog, for those of you who have expressed interest. Until then, no matter where you are in the world, watch for us on the trails!